4th Canadian Division Training Centre
Establishment at 139152 Grey Road 112, Meaford, ON N4L 0A1, Canada. Please contact 4th Canadian Division Training Centre using information below: address, phone, fax, email, opening hours, customer reviews, photos, directions and more.
Rating
5 /5
Based on 1 reviews
X
Photos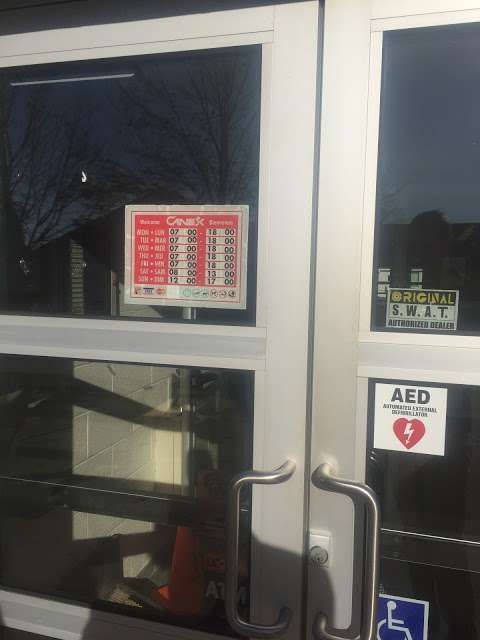 Reviews of 4th Canadian Division Training Centre
Paul Kent Added 2018-11-04

★ ☆ ☆ ☆ ☆

They made me crawl its circumference, twice.
Comfortable beds, which were nice to think about while sleeping in a wet trench.
Lav ruts served excellent resistance training for our ankles.
Perfect score.

Ryan Martin Added 2018-10-10

★ ★ ★ ★ ★

Gr8 place with good food, highly recommend coming here for dinner with friends. thank you wendy's restaurant for a good dinner

Ja Sch Added 2018-08-29

★ ★ ★ ★ ★

Great place to escape the stresses of every day life! Wonderful menu options available for aspiring vegetarians. Clean toilets. All season camping. Gym on site, staff keep you motivated. Be sure to visit the gift shop.

Nicholas Parent Added 2018-08-29

★ ★ ☆ ☆ ☆

None of the staff is friendly honestly accomodations are better at a super 8 food is meh wifi is hard to use place is literally always wet and muddy can't walk 5 metres w out hurting your ankles disappointed to be honest expected more from a government run hotel, wait it isn't a hotel

Some Dude Added 2018-08-28

★ ★ ☆ ☆ ☆

Beds were comfy, when I actually was able to sleep in one. Meals were infrequent and of poor quality. Staff and Managers need further training on guest relations.

Kenny Smith Added 2017-06-30

★ ★ ★ ★ ★

Great food, nice hiking trails, can't beat the view!